Caught Teddy just before the plane took off: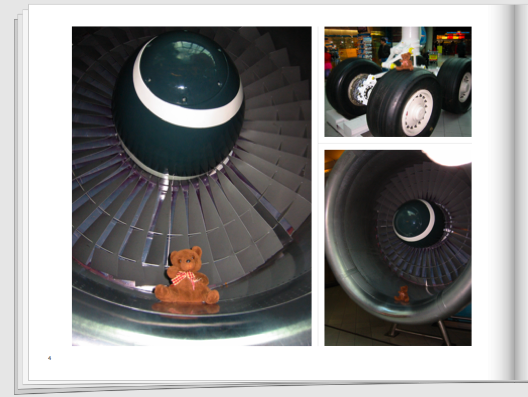 After Apache Con I spent a few days in Lisbon for Codebits. The conference is not developers-only. It is more of a mixture of hacking event, conference, exhibition. Though the location was not optimal for giving presentations (large exhibition hall with now a rather noisy presentation area) the whole event brought quite an interesting mixture of people together in one place in the capital of Portugal.

I had been to Portugal earlier this year, however that was just for recreating and vacation. So this time around I was quite happy to get the chance of seeing some part of the local culture that otherwise I would probably never have gotten access to. Having some loose ties to the Berlin hackers community, to the free software people in Europe but also to pragmatic open source developers what was most astonishing to me was to see the comparably huge amount of systems running Microsoft Windows used by codebits attendees. Talking a bit with locals it seemed like using free software for development is not all that unusual in Portugal, however people tend to wait for problems getting fixed instead of getting involved and actively contributing back.
Currently on my way back from a series of conferences in the past three weeks in the IC from Schiphol. After three weeks of conferences, lots of new input and lots of interesting projects I learned about it is finally time to head back and put the stuff I have learned to good use.
View
Travelling
in a larger map
As seems normal with open source conferences I got far more input on interesting projects than I can expect to ever get applied in on a daily basis. Still it is always inspiring to meet with other developers in the same field – or even quite different fields and learn more on what projects they are working on, how they solve various problems.
A huge Thank You goes to the DICODE EU research project for sponsoring the Apache Con and Devoxx trips, another Thanks to Sapo.pt for inviting me to Lisbon and covering travel expenses. A special thank you to the assistant at neofonie who made travel arrangements for Atlanta and Antwerp: It all worked without problems even up to me having a power outlet in the train that is finally taking me back.
Second week of November I'll spend a few days in Lisbon - never would have thought that I'd return so quickly when I visited this beautiful city this summer during vacation. I'll be there for Codebits - thanks to
Sapo
for inviting me to be there.
Back in summer I learned only after I returned to Germany that there was someone form Portugal seeking to meet with other Apache people exactly when I was down there. I contacted the guy proposing to do an Apache Dinner to see how many other committers and friends could be reached. In addition
Filipe
asked me whether I could imagine flying down to Sapo to give a talk on Mahout as devs there would be interested in it. Well, I told him that if I got travel support, I'd be happy to be there. This 10min chat quickly turned into an invitation to a great conference in Lisbon. Looking forward to meet you there. (And looking forward to weather that compared to Germany is way warmer and more sunny right now. :) )